About Calmer Living Chiropractic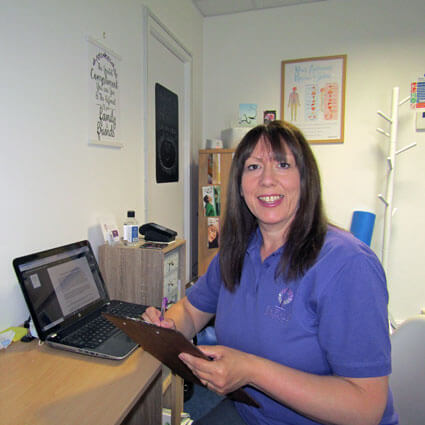 Our Mission
At Calmer Living Chiropractic, we offer clients a fabulous experience so we can help them discover and attain their optimum health potential through gentle chiropractic adjustments and lifestyle education—in a fun way!
Our office space is a calm, relaxing environment. It's not a big, hectic office—Clare Seeds, DC is a solo practitioner and offers clients a warm, friendly, intimate experience where they feel at ease sharing about their health concerns. Clare loves it when mums or dads bring the kids along, and the whole family can participate in gaining an understanding of better wellbeing.
Meet Clare Seeds , DC

Our History
After graduating from AECC University College in 2012, Clare worked in clinics throughout North Yorkshire and Berkshire. She had been traveling quite a distance and wanted to work closer to home, so in November, 2021 she opened Calmer Living Chiropractic.
Schedule Care Today
Contact us today to book your first appointment for fabulous chiropractic care.
Everything Is Connected
Clients often come to us complaining of one particular symptom, such as headaches. When we determine the underlying cause of that symptom and correct it, the patient will often report that not only did their headaches go away, but they also started sleeping better and their digestive issues improved and they feel less stress. People generally don't realise that all of these things are linked in the body, and when we get to the root cause of the problem and help the nervous system function as it should, the entire body works better.
When clients experience this overall improvement in wellbeing and have more energy, better moods and more joy in living, it's very gratifying.
One thing Clare wants every patient to know is that she'll do everything she can do to deliver the care and results you want and help you achieve your goals. If we are not able to help you, we'll help get you to the right type of doctor for your situation. We want everyone who comes through our doors to leave with hope.
---
About Calmer Living Chiropractic | 01264 362432