Meet Clare Seeds Doctor of Chiropractic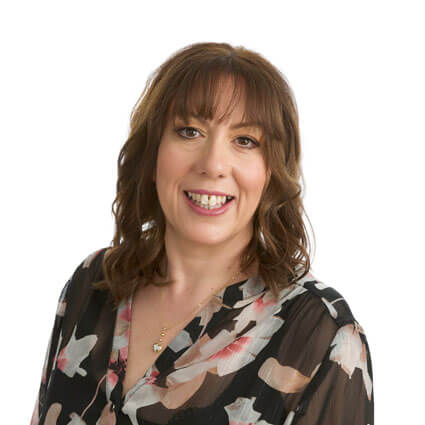 Changing Careers
While serving in the Royal Air Force, Clare would spend her time off helping a friend with her horses. When one horse had a back injury, an animal chiropractor came to treat it. Clare observed and found it fascinating. Later, when she was looking for a change of careers after the military, she researched chiropractic and observed some chiropractors. She also received chiropractic care herself for episodes of dizziness, and the adjustments were effective. She decided to pursue chiropractic as a career so she could help people in a hands-on way—and work with animals, too.
She attended AECC University College and earned her Master of Chiropractic degree in 2012. She also received extensive training in SD (sympathetic dominance) Protocol with Dr. Wayne Todd.
Clare practiced in several clinics over the years before opening Calmer Living Chiropractic in 2021.
Changing Lives
Clare is grateful for the opportunity to help clients restore their body's natural ability to heal and function ideally, which changes their lives. We love helping entire families live at their optimum level.
Wellbeing Approach
Initially, Clare's approach to care was focused on pain relief. Over time, she has come to understand that the pain and dysfunction clients experience are related to interference in the nervous system. By removing that interference, clients are able to optimise their health and wellbeing. Now she incorporates nutrition and stress management techniques to help support clients on their journey to better overall health.
People feel calm and relaxed with Clare, who is warm and friendly. She enjoys providing an environment where clients can learn more about their health in a fun, light-hearted way.
Explore Chiropractic
Away from the Office
When Clare isn't working, she can usually be found doing sports with her teenage son or exercising with her Doberman. She still rides horses, though not as often as she'd like.


---
Clare Seeds Doctor of Chiropractic | 01264 362432