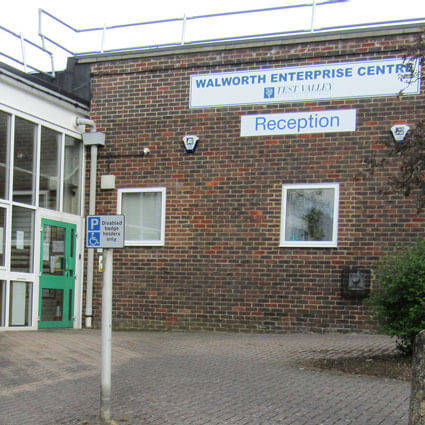 New Clients at
Calmer Living Chiropractic
Before You Come In
When you schedule an appointment with Calmer Living Chiropractic, you'll receive a link so you can complete our new patient consultation forms online. If you've had recent imaging, such as X-rays or MRIs, please bring the images or reports to your first appointment, along with a list of any medications you are taking. We suggest wearing comfortable clothing that you can move around in, but we do have gowns available if you need to change.
Your First Visit
When you enter our office complex, you'll go to the main reception area and Clare will come and collect you there. She'll bring you into our room and sit down with you to chat. She'll go over your health history and ask questions to help her get to the bottom of your condition and symptoms.
Then she'll conduct a thorough examination. In addition to a physical examination to locate areas of improper movement in your spine, she will do some tests that can be repeated over time to show objective results of care. She'll take your blood pressure, check your blood oxygen level, take posture pictures, use a bilateral scale to determine if your weight is evenly distributed, check your grip strength and do some balance tests to see how well your brain and body are communicating with each other.
This visit takes one hour, and the cost is £65.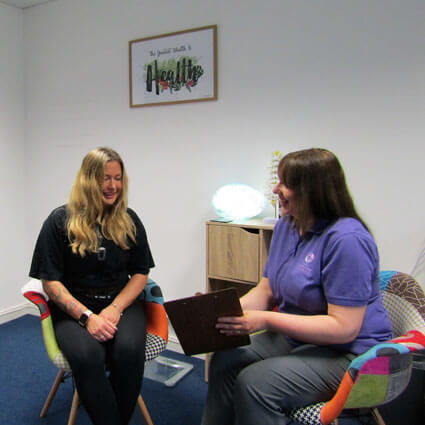 Your Second Visit
Based on the results of your history and examination, Clare will tailor-make a care plan for you. At your second visit, she'll give you her report of findings and explain what's going on with your body, how best we can help, how many sessions it's likely to take and the costs involved. The report of findings is complimentary. If you choose to begin care at this visit, the cost is £42, which may be discounted if you purchase a block of visits. We also offer Forces and Blue Lights discounts.
FAQS
Once I go to a Chiropractor, will I always have to go?
Chiropractic
is there for you whether you choose to have regular visits to contribute towards the optimum function of your nervous system. Or visit only when you have symptoms. It is always your choice in how long you wish the Calmer Living Team to support you on your well-being journey.
Does a chiropractic adjustment hurt?
The Activator V is designed to generate a force wave to penetrate deep into the tissues of the body with no discomfort to the client. Often clients report feeling very relaxed during and after the adjustments.
Does insurance cover Chiropractic visits?
Most insurance companies cover Chiropractic care. Before starting care it is best to speak to your insurance company to let them know what you plan to do. Invoices can be provided on request.
Will I get adjusted on my first visit?
Once your Chiropractor has spoken to you about your health complaint, and performed a thorough examination they will better be able to advise you on adjusting you on your first visit. If the Chiropractor deems it unappropriate they will talk you through the reasons why.
Will you suggest exercises or other things I can do?
Yes, your Success Pathway will include appropriate stretches and exercises, nutritional and lifestyle advice appropriate to yourself and your presenting condition.
Start Care Today
We take same-day appointments. We also accept credit cards and will prepare an invoice for insurance. Contact us today to schedule your appointment.
Contact Us
---
New Clients at Calmer Living Chiropractic | 01264 362432