Calmer Living Chiropractic Reviews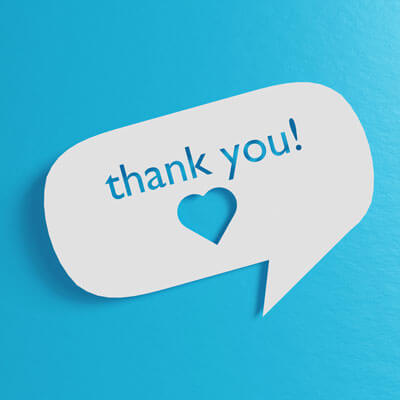 What Our Andover Patients Say
At Calmer Living Chiropractic we love when patients share with us their feedback and comments after chiropractic care. Please read our patient testimonials below to see what other people have achieved through their tailored treatment plans with us.
Share your stories too! Click here to send us your feedback so that we can help to spread the word about the benefits of natural Calmer Living Chiropractic care.
For more information, or to schedule an appointment contact us today.
---
Helped My Family
Clare is so very kind and caring. She has not only helped me but also my husband, stepson and dad. My stepson's posture has been dramatically improved, husband's back is great and we were so impressed that Clare referred my dad so quickly for an MRI which picked up degenerative discs. I suffer with so many issues that I'm still work in progress but I always come away feeling so much better! Thank you Clare!
–Gemma G.
Highly Recommend
Clare is a really knowledgeable experienced professional who put my tired body in order in such a short amount of time. Her calm approach has helped me identify the issues that needed to be focused on. She has also been very accommodating and flexible when it comes to booking my appointments due to my busy schedule. I would highly recommend her services.
–Zerrin S.
Fast Improvement
I've had back trouble on and off for years, but have been managing it myself very well for the last few by using the gym regularly.
However, carrying my son around on my shoulders all the time was causing me real issues that even the gym could't fix. I found myself back on strong painkillers for the first time in years and deeply concerned that I was no longer able to manage the problem myself.
Looking for help and having never used a Chiropractor in my life I contacted Clare, taking advantage of her free assessment. She was able to pinpoint problems and point out things I wasn't even aware of myself. She swiftly put together an action plan, and within the first few sessions I could already feel an improvement. Within four sessions I was no longer using painkillers and still have not had to resort to them. My back will never be perfect, but it's now stronger than ever and no longer causing me daily pain. Clare has a very calming nature, is very proficient in her craft and I strongly recommend her services.
–Clarke M.
Gentle, Effective Care
Clare provides very gentle and effective chiropractic treatment along with related exercises to include at home. From my first visit I felt my care to be collaborative, informative and well planned. She's also a mine of information regarding nutritional supplements and well- being. Really pleased to know I am in such good hands!
–Julie T.
Great Chiropractor
Clare is a great chiropractor who has a very good understanding of all aspects of her profession. The treatment was gentle but managed to get straight to the problem, in my case curing the pain almost immediately. I would definitely recommend a visit to her if you're in pain or even for regular checks to help prevent any pain from recurring.
–Chris C.
Migraine Relief
Clare has helped me hugely over the past 8 months, making a vast improvement to my back and neck. I came to Clare to help improve my migraines and she has been a great support in reducing the frequency and severity of my attacks. Clare has been highly professional, caring and thorough in her approach in explaining aspects of my health to me. Cannot recommend Calmer Living Chiropractic enough. Thank you!
–Katie J.
Caring Chiropractor
Clare is an excellent chiropractor who has a very good understanding of all aspects of her profession. She is very knowledgeable and has an ability to get straight to the problem. I would recommend her to anybody who is looking for a caring Chiropractor who can deal with any issue or problem.
–Richard C.
Gentle Treatment
I've seen many different osteopaths and chiropractors over the years and always thought McTimoney chiropractor was the gentlest treatment, until I met Clare. Her treatment is gentle but gets great results and she's incredibly kind and caring. I would highly recommend her to anyone!
–Odette S.
A Chiropractor Who Listens
Clare has been treating both myself and my partner for several years. We are very pleased with the treatment which relieves the aches and pains and look forward to our monthly manipulation. Clare comes across as caring and listens to what we tell her is giving us a problem and then works to correct it.
–Valerie T.
Gentle on Old Bones
I was introduced to chiropractic at the age of 88 and I can say that I have benefited greatly. I struggle with mobility but after a visit with Clare I feel stronger, straighter and more comfortable! She is very patient with me and listens, treating my old bones gently and effectively but with dignity and kindness.
–JW
---
Calmer Living Chiropractic Reviews | 01264 362432